Professional Services
The help you need when you need it
Say Goodbye to Roadblocks
Ever had to refuse a project because the customer was imposing a deadline that you would not be able to meet?
Do you have a short-term need for just more skilled people on your team to deliver on time?
Are you unable to respond to RFP's because the customer is imposing a technology that is not yet in your skillset?
Have you ever been unsure if your solution architecture, implemented or not, will really work as intended when it is deployed with the required level of security?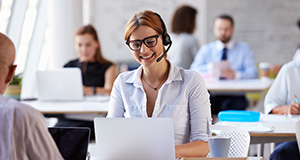 Supporto RFP

Quando uno sviluppatore non ti assiste durante una "request for proposal" (RFP), non riuscirete mai ad ottenere quel contratto. Un team 4D dedicato è al tuo fianco per supportarti e aiutarti a concludere un accordo, portando la sua esperienza e competenza riguardo un'ampia varietà di tecnologie.
Get personalized advice
Request contact with a 4D expert, who will listen to your needs and propose you the best solution tailored to your project.

Solid experience and a vision for what's ahead
Innovating to stay ahead of the curve: 4D draws its expertise from its ability to innovate and anticipate the needs of its customers and the market.