More than a Spreadsheet Solution
Make Data-Driven Decisions with 4D View Pro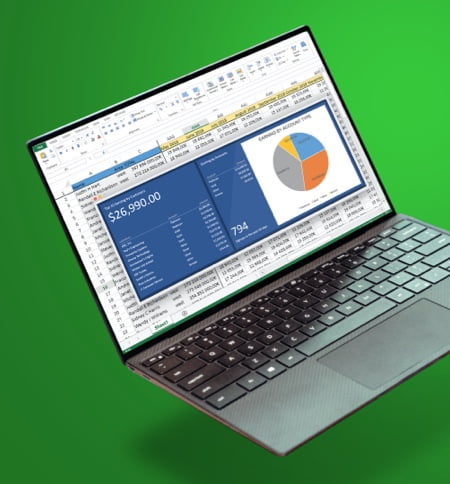 More than a Spreadsheet Solution
Whether it is for sales, finance, accounting, data analysis, or any other profession dealing with long and unwieldy datasets, 4D View Pro is the answer. It is a multilingual product with direct access to your 4D data that allows you to take full advantage of integrated, powerful spreadsheets.
Add useful diagrams and colorful illustrations, build eye-appealing charts, perform complex calculations with great accuracy, and bring critical data to your key stakeholders.
From the possibility to build graphically-advanced dashboards that no longer look like a spreadsheet, to reports that can be created off-screen every morning and sent automatically to the management — 4D View Pro has everything you need to make meaningful business decisions.

Experience the Power of 4D View Pro Now
Check out the latest feature release and take advantage of the latest enhancements.
Download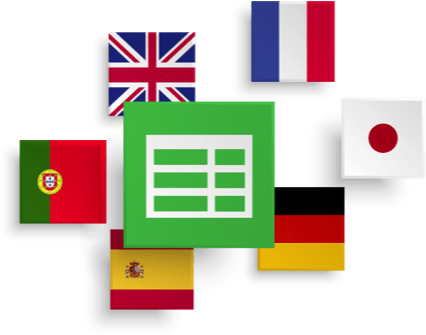 Globalized UI
4D View Pro spreadsheets speak your native language. It includes built-in support for English, French, German, Spanish, Japanese, and Portuguese.
Instant visual results
Showcase your data in engaging ways with formatting, sparklines, and tables. Bar and column charts, insightful radar and donut charts, interactive graphs, and a vast library of customizable shapes — all combined to help you turn your numbers into beautiful data visualizations.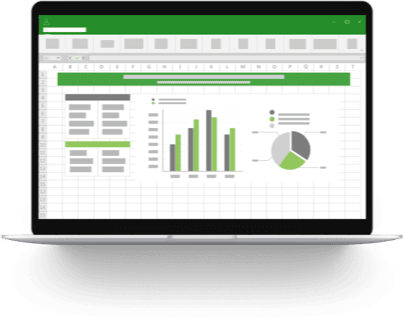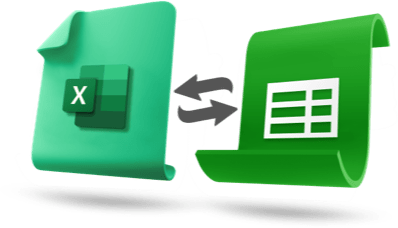 Compatible with Excel files
Work seamlessly with Microsoft Excel files and other formats like .svg and .csv. You can even export your spreadsheets as .pdf or print them for reference.
Jumpstart with templates
What can be better than grabbing a ready-to-use spreadsheet you created earlier and tailoring it to your current needs? Once you create a template, it will only require slight modifications to be ready for different scenarios. Bind the appropriate data to that template to create various reports. Be it budget planners, reports, inventories, or dashboards. You name it.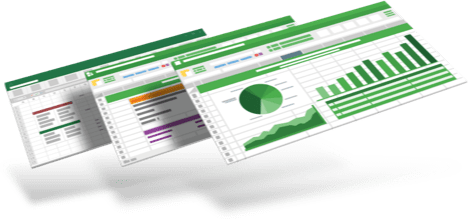 "In a way, it has even become a prototyping tool where customers can develop an MVP with no required coding skills. In addition, Excel is used everywhere: for us, 4D View Pro is a bridge, not to MS Office, but to the users, who can now apply their skills directly in our solution without switching to Excel or Numbers!".

Documentation
Everything you need to know about 4D View Pro
A sneak peek of what you can do with 4D View Pro
Packed with advanced features
Designer
Take complete control over the design of your spreadsheets with an Excel-like WYSIWYG interface.
Open/Save as XLS files
Save 4D View Pro spreadsheets as Excel files. Or import and edit Excel spreadsheets right in 4D View Pro.
Export PDF
Besides Microsoft Excel and other formats like .csv, and .svg support, you can also download your spreadsheets as .pdf.
Printing Optimization
Set page breaks, display or hide print lines, and print worksheets with headers, borders, gridlines, and other options. What you print is always exactly what you intended to print.
Pivot Tables
Summarize and analyze large quantities of data. Sort, count, total, or average data stored in one big spreadsheet and display them in a new table.
Charts & Sparklines
Breathe life into your numbers and turn them into magnificent visualizations to quickly explore trends and patterns.
Conditional Formatting
Highlight important information and make sense of your spreadsheet's rich data using your specified values.
Barcodes
Make use of eleven popular barcode sparklines, which any barcode scanner will recognize.
Advanced Calculations
Use hundreds of built-in functions to perform complex calculations and analyze data, turning it into fruitful information.
Data Binding
Bind entire worksheets, tables, or individual cells and columns to your 4D data—a perfect way to create templates with 4D View Pro.
Excel Tables
Styles your data in a presentable format to make it easier to manage and analyze.
Filtering
Explore data in a table quickly by hiding data that is not of interest.